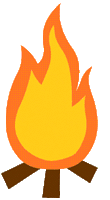 OFERTA EDUCATIVA
NIVELES
PRE-KÍNDER / KÍNDER
​
Reconocemos que cada niño es diferente y tiene sus propios ritmos de aprendizaje. Los niños crecen en un buen ambiente, logrando niños felices desde una edad temprana.
En Green School manejamos el idioma inglés como segundo lenguaje. De esta manera, los alumnos aprenden a comunicarse con sus maestras en inglés.
LEVELS
PRE-KINDERGARTEN / KINDER
We recognize that every child is different and has its own pace of learning. Children grow up in a good environment, making happy children from an early age.
At Green School handle English as a second language. In this way, students learn to communicate with their teachers in English.