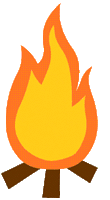 INICIACIÓN
(2 a 3 años)
PRE-KINDERGARTEN
(2 to 3 years)
Horario Iniciación:
Lunes a Viernes
de 9:30 am a 1:30 pm.
Promover el inicio al conocimiento de sí mismo, de las habilidades propias y de la aceptación de uno mismo como persona única e irrepetible, capaz de desarrollar todas las capacidades humanas dentro de un marco de tolerancia y respeto.
Mediante cantos y actividades divertidas y creativas, el niño inicia un desarrollo integral y adaptación a un entorno totalmente escolarizado; preparándolos para la adptación a niveles superiores de enseñanza. Clases de inglés equivalentes al 50% de las actividades programadas en el día.
Start Promoting knowledge of self, of one's skills and acceptance of oneself as an unique person, capable to develop all human capacities within the framework of tolerance and respect.
Through songs and fun and creative activities the child initiates a comprehensive development and adaptation to an environment totally schooled; preparing them for higher levels of education. English classes equivalent to 50% of the activities planned for the day.