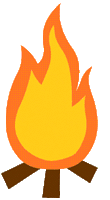 PRIMARIA
CLAVE: 29PPR0031Z
ACUERDO DIRE/PPR/002/2019
(6 años cumplidos al 31 de diciembre
a 12 años)
ELEMENTARY SCHOOL
(6 years of age of december 31 to 12 years)
Horario de Primaria:
Lunes a Viernes
de 9:00 am a 2:00 pm.
Oferta educativa con innovación en infraestructura, conciencia de su medio ambiente, raíces de un segundo idioma y fortalecimiento de los valores primordiales.
Mediante cantos y actividades divertidas y creativas, el niño inicia un desarrollo integral y adaptación a un entorno totalmente escolarizado; preparándolos para la adptación a niveles superiores de enseñanza. Clases de inglés equivalentes al 50% de las actividades programadas en el día.
Educational offer innovation in infrastructure, awareness of their environment, roots of a second language and strengthening of core values​​. Through songs and fun and creative activities the child initiates a comprehensive development and adaptation to an environment totally schooled; preparing them for higher levels of education. English classes equivalent to 50% of the activities planned for the day.